EHealthcare Solutions Welcomes Kevin Cartwright as Director of Professional Solutions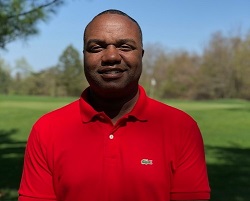 EHealthcare Solutions (EHS) is excited to welcome Kevin Cartwright to the sales team as Director of Professional Solutions.
Kevin has worked in sales for over 20 years. He comes to EHS with a long history of consultative selling. He will be working in the specialties of Hematology/Oncology, Neurology, Infectious Disease and Recruitment.
Kevin has a unique background both professionally and personally. Like many people, he started his first job in his teens; he was fourteen. However, he learned and adapted so quickly that by sixteen he had his first supervisory job. No doubt, his sincerity and ability to connect with different types of people helped him obtain success at such a young age.
He says that his strong family background is what shaped his work ethic. In fact, Kevin's father came from humble beginnings as a welder in a factory, but eventually became the first African-American president of RIMS (The Risk Management Society). This set the bar pretty high for Kevin, who continues to build his career through his commitment to listening to his clients needs with a dedication to help them reach their goals.
Kevin's recreational passion is golf. He says, "I always have my clubs in the car, I'm ready to play anytime!"
Wish Kevin luck in his new position at EHS.