eHealthcare Solutions Welcomes Jessica Clerval as Client Solutions Specialist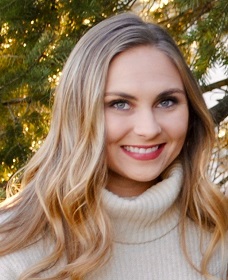 eHealthcare Solutions (EHS) is thrilled to welcome Jessica (Jess) Clerval to the sales team as Client Solutions Specialist. Jess recently graduated from Saint Joseph's University and earned a bachelor's degree in Pharmaceutical and Healthcare Marketing.
Along with her relevant major, Jess has led various sales positions prior to coming to EHS. She interned at AstraZeneca where she was an Inside Sales Specialist – an experience that allowed Jess to nurture her desire to making a positive impact within the pharmaceutical and healthcare space.
Jess's enthusiastic personality will be an asset to EHS as she begins to deliver valuable solutions to the needs of pharmaceutical marketers in the healthcare industry. Jess is excited to be a part of EHS and says the support she is receiving from her team will set the path to her success in this new role.
Outside of the office, Jess's passion is traveling, and she hopes to one day be able to cross "filling up my passport" off her bucket list.