Colleen Fedorowicz Promoted to Director, Professional Solutions at eHealthcare Solutions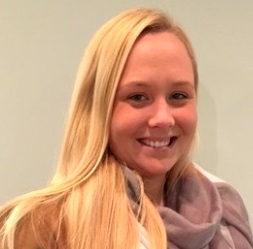 eHealthcare Solutions is excited to announce the promotion of Colleen Fedorowicz to Director of Professional Solutions. Colleen exudes enthusiasm and energy that will allow her to excel in reaching out to pharmaceutical marketers and providing solutions to their business needs. She will be focusing on the specialties of Oncology, Hematology, Pain, Psychiatry, Vaccines and Pediatrics.
Colleen comes to EHS as an experienced healthcare marketing professional. She has almost 5 years of experience in digital marketing with time spent in both media planning and analysis. She has worked for well-known companies in the healthcare digital marketing space, including CMI and Healix.
Colleen is an avid follower of Philadelphia sports teams. Like the Sixers her motto is, "Trust The Process!"